A friend came over once, and noticed I had a lot of "things that say things" on my walls. She is 100% correct. I love words, and surrounding myself with especially good ones is a habit of mine. I was mindlessly scrolling the internet this past weekend, and finally bit the bullet and purchased this piece.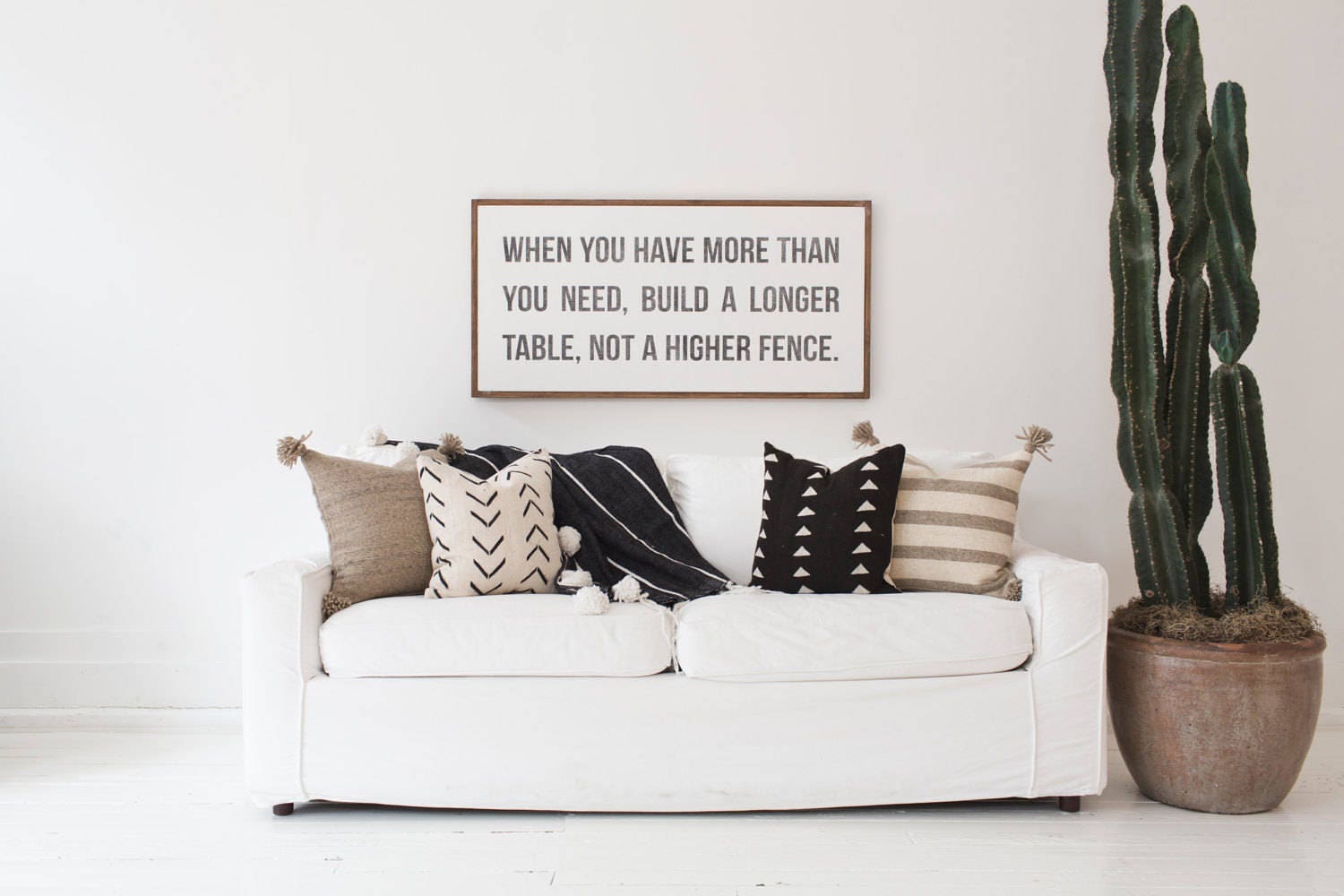 (Etsy)
I've been wanting something for the exposed brick wall in the kitchen/living area of our house, and this is exactly the right size and sentiment. Can't wait for it to get here.
ps, Here's some more of what's on our walls from earlier this year, when I challenged myself to get some art with pictures instead of just words and mostly succeeded.